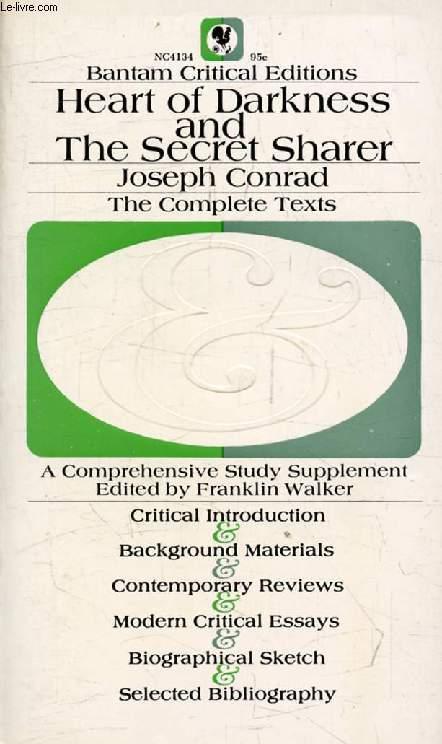 Title: Heart of Darkness & The Secret Sharer
Author: Joseph Conrad
Genre: Classic Novellas
Pages: 237
Rating: 4 of 5
I would categorize these classic novellas as interesting rather than enjoyable. In them, Conrad displays his usual bleak view of human nature and society.
Heart of Darkness records a barely fictionalized account of Conrad's own experience piloting a steamer in the Belgian Congo. It pairs well with King Leopold's Ghost (which discusses it at some length). Unlike King Leopold's Ghost, which reflects current attitudes toward racism and colonialism, Heart of Darkness is loaded with product-of-its-era prejudices. The narrative deplores the dark and horrifying nature of the European characters while at the same time showing a general contempt for the Africans who are on the receiving end of their cruelty.
Our narrator's response to "what evil lurks in the hearts of men" is complex. He is disgusted by the pettiness, greed, and violence of the Belgian traders but fascinated by the charismatic Kurtz who started out with seemingly higher ideals but has done far more horrifying things. His feelings for Kurtz teeter between sympathetic defense and disgusted horror. Trying to untangle the message of this bleak classic provides an interesting challenge. (Also, I'm using this for my Classic Novella category for the Back the the Classics Challenge)
The Secret Sharer features another narrator who sympathizes with a dark-hearted character. In this tale, a young captain hides a fugitive aboard his new ship. He becomes oddly obsessed with the idea that this self-confessed murderer ("justifiable homicide" of course) is his double. Tensions escalate between the captain and his new crew due to the secretive, bizarre behavior required to keep the "secret sharer" of his cabin hidden. While quite different in tone from Heart of Darkness, it includes the same tangled message of a sort of sympathy for a cruel person paired with a cynicism toward society.