This might be the first one of these I've done on this blog, but it gives me a chance to talk about some of my favorite books, so here we go!
The Rules
5-Star Book
Till We Have Faces: A Myth Retold by C. S. Lewis isn't quite as well known as some of his other works, but it should be! This retelling of the myth of Cupid and Psyche illustrates Lewis's assertion that "The value of myth is that it takes all the things you know and restores to them the rich significance which has been hidden by the veil of familiarity." As we read one woman's diatribe against the gods, Lewis explores themes of beauty, jealousy, longing, and theodicy.
Always Going to Recommend
This is the book that got me into fantasy:
I have reread The Lion, the Witch, and the Wardrobe by C. S. Lewis, and all The Chronicles of Narnia, every couple years since first reading them at the age of 7 or 8. Every time I do, I get something new out of them. Read it as a charming story about children having adventures in a world of talking animals and mythological beings…and then read it for the "deep magic" where Lewis supposes "there was a world like Narnia and supposing, like ours, it needed redemption, let us imagine what sort of Incarnation and Passion and Resurrection Christ would have there." This is the place to start when you read The Chronicles of Narnia (don't go with the new chronological ordering).
Own It But Haven't Read
So many books, so little time…
Titus Groan by Mervyn Peake has been languishing on my shelf for a few years now. I have seen the gothic Gormenghast series described as a masterpiece on par with other seminal fantasy works, and I have seen it described as tediously over-descriptive and depressing. I don't always mind lengthy low-action character-driven works (see final entry below), so one of these days I'm going to give this a shot!
Would Read It Again
More like "have read it again, multiple times" for most of the fantasy books I really enjoy…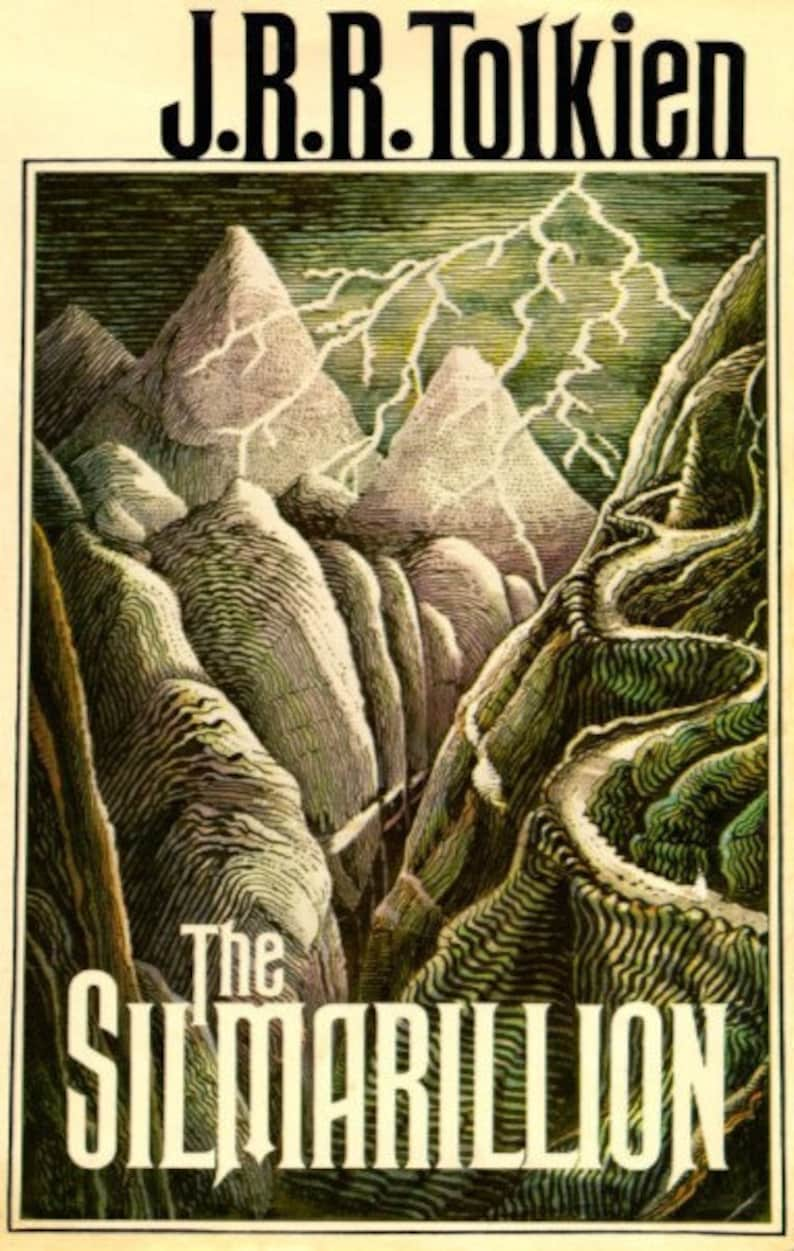 The Silmarillion by J. R. R. Tolkien doesn't resonate with most people like The Hobbit or The Lord of the Rings, but after a couple attempts I now love it! Sure, the tone is more like reading ancient mythology than a novel, the plethora of similar sounding names can be confusing at first, and most of the storylines don't have happy endings. Tolkien's language-nerd side ran away with him a bit on this one, but this sweeping history covering thousands of years emphasizes that there is courage, nobility, and beauty even in the midst of (often self-wrought) tragedy…and it provides amazing backstory that enriches LOTR if you're willing to make the connections.
In Another World
So, pretty much anything that isn't urban fantasy or alternate history?
The Black Company by Glen Cook kicks off the series that helped define the dark fantasy sub-genre. Rather than "rogues with a heart of gold," the men of the Black Company are true mercenaries. They aren't always completely heartless, but they are pretty amoral as their primary goals are to survive and to get paid (and sometimes that means making sure that their world survives the machinations of powerful magic-wielders). I don't like to read this kind of fantasy all the time, but it's an interesting change of pace and I intend to go back through the whole series at some point.
Back on Earth
Jonathan Strange & Mr. Norrell by Susanna Clarke reads like a fantasy novel written by Jane Austen and Charles Dickens after they had read On Fairy Stories by J. R. R. Tolkien. It is set mostly in England during the era of the Napoleonic Wars and has elements of alternate history and old fairy tales (where the fairies are neither particularly nice, nor sane). The character-driven plot is slow and meandering with extensive footnotes that offer snippets of this England's grand history of fairy magic. Some people find it tedious, but it's one of my favorite books.
I Tag:
Anyone else who feels like it