Title: Sing!
How Worship Transforms Your Life, Family, and Church
Authors: Keith & Kristyn Getty
Genre: Theology
Pages: 176
Rating: 5 of 5
The conservative Christian circles in which I grew up spent a lot of time arguing about music. Unfortunately, most discussion centered around "proving" that most styles of music (regardless of lyrics) were inherently sinful, physically and spiritually dangerous, and quite possibly demonic. For example, I remember reading this gem whose title translates to The Traitorous Dangers of Rock: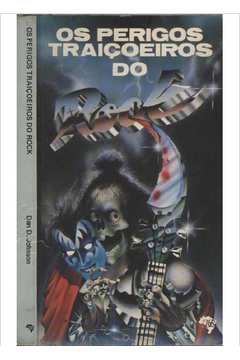 This drive to justify/sanctify traditional preferences led to generally absurd question-begging and straw man arguments based on dubious research and Bible verses pulled grotesquely out of context.
In Sing! Keith & Kristyn Getty don't stoop to engage in these "worship wars." Rather, they offer a comprehensive view of what the Bible as a whole actually says about music and (especially) singing in the Christian life. They say very little about style because *gasp* the Bible says very little about it. The writing style is a quick, easy-to-read combination of beautiful theological insight and encouraging application interwoven with and illustrated by lyrics from the Psalms and newer songs. The "Bonus track" appendices offer some specific applications for pastors, worship leaders, musicians, and songwriters that perfectly round out the book.
Overall: if you want to know what the Bible actually says about God's beautiful gift of music and song, this is the book to read. As a survivor of the "worship wars," I'm glad that I can enjoy and benefit from a wide variety of Christian music whether the Getty's own  traditional-sounding, theologically rich In Christ Alone (one of my all time favorite songs) or something like Fix My Eyes by for KING & COUNTRY or The Greatest Story Ever Told by Shai Linne who raps the story of the Bible in about 4 minutes with more theological precision than some classic hymns.
(Full disclosure: I received a free copy of this through net galley (thanks guys!) in exchange for an honest review. This in no way affects the content of the review…it really was an excellent book!)